Seven Luck Casino Millennium Seoul
Seven Luck Casino
(Namsan Hilton)
Gambling
Seven Luck Casino
(Namsan Hilton)
Gambling
If you are looking for a place to gamble in Seoul, Seven Luck Casino is your best bet. There are two locations. This one (the one at the Millenium Hilton Hotel on Namsan), and another one at COEX in Gangnam.
The Scouting Report
Looking for the best hotel near Seven Luck Casino Millennium Seoul Hilton Branch? Browse from &HotelNumbers Seoul Hotels with candid photos, genuine reviews, location maps & more. Some hotels can Stay Now & Pay Later! Place your hotel booking today, enjoy our exclusive deals with Discount Code & book 10 nights get 1 free. with Hotels.com Rewards! Discover 99 houses to book online direct from owner in Seven Luck Casino Millennium Seoul Hilton Branch, Hoehyeon-dong. Vacation rentals available for short and long term stay on Vrbo. Secure payments, 24/7 support and a Book with Confidence guarantee. Seven Luck Casino Seoul Gangnam Branch is located in Gangnam. It's in a family-friendly neighborhood well known for its great selection of restaurants and bars. If you want to find things to see and do in the area, you might like to visit COEX Convention and Exhibition Center and Bongeunsa Temple. Seven Luck Casino in GANGBUK MILLENNIUM SEOUL HILTON is easily accessed by all modes of public transportation, such as by airport bus, taxi and subway. You will be able to experience the long tradition and culture of Seoul through the shopping facilities and famous tourist attractions in the area.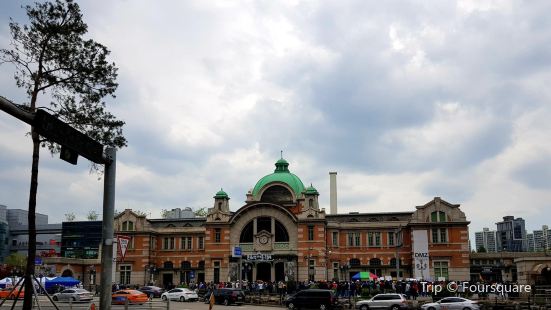 This is one place in Seoul where you should not have any problems because of the language barrier. You see, it is illegal for Koreans to visit casinos. Therefore, Seven Luck Casino is 100% foreigner friendly. The staff and dealers are very proficient in English. So don't let your lack of Korean be an excuse not to lose your money.
The variety of gaming here is not extensive. However, if you're feeling the itch, then it will scratch just fine.
What You Need To Know
Admission is free, but you must be at least 19 years old. Also, you must present some form of ID proving you are a foreigner. This could be a passport or an alien registration card.
Games And Bets
| Game | Min. Bet | Max. Bet |
| --- | --- | --- |
| Mini Baccarat | 10,000 won | 5,000,000 won |
| Blackjack | 10,000 won | 5,000,000 won |
| Roulette | 2,500 won | 1,000,000 won |
| Tai Sai | 5,000 won | 2,000,000 won |
| Caribbean Stud Poker | 10,000 won | 1,000,000 won |
| Three-Card Poker | 10,000 won | 1,000,000 won |
| Casino War | 10,000 won | 1,500,000 won |
Food And Drinks
Drinks and food are free to those playing at a table. Food must be ordered from a gaming tabled. When it is ready, you can enjoy it in the restaurant and your spot at the table will be held.
Seven Luck Website
Seven Luck Casino Website
Extra Information
Seven Luck Casino Millennium Seoul Hilton Branch
Don't stay inside forever. Venture outside and get some fresh air. Right across the street from the casino's main entrance is Namsan (Namsan Park - Namsan (mountain)).
How To Get There
Seven Luck Casino Millennium Seoul Hilton
Where: Seoul-si, Namsan
Address: 04637 Seven Luck Casino, Millennium Seoul Hilton Annex Building, 50, Sowol-ro, Jung-gu, Seoul, Korea (100-676)
From Lines 1 and 4 - Seoul Station (서울역):
Seven Luck Casino
Exit 11.
Veer right and walk uphill along the first street (Huam-ro).
At the end of the road, turn left onto Sowol-ro 2-gil.
Look for the Hilton on your left.
Scream, 'Jackpot!'
Seven Luck Casino Millennium Seoul Hilton
Leave A Comment
Seven Luck Casino Busan
Please enable JavaScript to view the comments powered by Disqus.